All posts in category film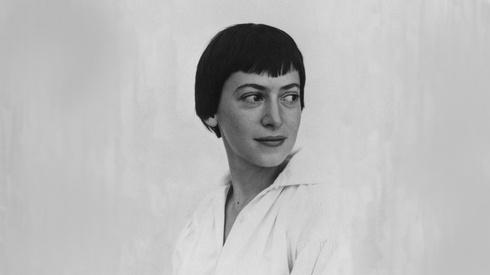 Streaming free during August on PBS.org.
Posted by sean on August 6, 2019
https://lostgander.wordpress.com/2019/08/06/ursula-k-le-guin-documentary/
Iron Triangle
dir. Nate Dorr & Maya Edelman
2018, 16min, digital video.
Iron Triangle from Nate Dorr on Vimeo.
A vibrant industrial neighborhood thriving despite city neglect. Immigrant workers, documented and undocumented. A city plan for massive redevelopment: malls, business centers, hotels, condos. Self-serving developers. Eminent domain. A destruction. A limbo. A renewal?
Willets Point is an industrial wedge of northeast Queens consisting for most of the last 70 years of almost entirely autobody shops and scrap yards. Despite city neglect, pitted streets, and a complete lack of storm drains that cause frequent flooding, as of 2006, the neighborhood provided the livelihoods for 1400 to 1800 people, mostly immigrants, many undocumented. In 2007, the City of New York set in motion a major redevelopment plan which would entail displacing nearly all existing businesses in favor of malls, conference centers, and hotels, and over the last decade much of the neighborhood has been bought out and razed. Blocked as an improper commercial use of public land by the New York court system, part of the area continues on, while much has been left as concrete desolation, its future uncertain.
This film, shot spanning the major "urban renewal" operations from 2014 to 2017, documents the conversion of a vibrant, singular small business district into a wasteland, and envisions a different kind of renewal unlikely to be allowed by developers and city officials.
Made possible in part by a residency with Chance Ecologies.
[best viewed at full screen with volume on]
Posted by sean on April 11, 2019
https://lostgander.wordpress.com/2019/04/11/iron-triangle/
Posted by sean on August 3, 2018
https://lostgander.wordpress.com/2018/08/03/what-kind-of-writer-am-i/
Yet another significant cultural figure has passed away. Harry Dean Stanton first captured my attention with his role in the cult film Repo Man. From then on he was one of my favorite actors and his presence in a film always made it worth watching. The fact that he rarely landed leading roles says a lot about Hollywood. Harry Dean was really too cool for the Hollywood star assembly line. He existed on the periphery for a very long time. Oddly I was just thinking about him earlier this week and marveling at how long he had endured. It's a fitting tribute that his final film comes out this fall, with him front and center as he always should have been. I look forward to it with great anticipation. In the meantime, here's Harry Dean as Bud explaining the code of the repo man to Otto, played by Emilio Estevez:
Posted by sean on September 17, 2017
https://lostgander.wordpress.com/2017/09/17/r-i-p-harry-dean-stanton/
Posted by sean on April 11, 2017
https://lostgander.wordpress.com/2017/04/11/leonora-and-gabriel-an-instant/
My film-watching habits are erratic to say the least, and there are often long periods where I don't watch any films. I cannot claim to be a particularly informed or sophisticated viewer. I don't see many films when they debut in the theater, relying instead on Netflix to manage my film viewing. If a film catches my eye in the media when it first appears, I add it to my queue for when it's released on DVD. Other than that, I watch older films as they randomly come to my attention, through books, other people's lists, interviews, etc. Often I watch films based on a particular actor or director. If I find someone I like, I'll at least flirt with completism (a few examples are noted in the list below). But I don't spend nearly as much time researching films to watch as I do researching books to read. As a result, I sometimes experience lackluster periods in my film viewing. This year, for example, was not particularly inspiring, and it was actually a little tough to come up with the arbitrary 10 I've included here, especially since I separated out the documentaries. Except as noted, I've included links to trailers, although in general I have some ambivalence toward trailers. The Bergman ones are notably bad, but they at least provide a taste of the films. I would've linked to the IMDB entries instead, but the ads on that site are oppressive. But enough apologies, here's the list:
(Organized in descending order of film release date)
1. The Imitation Game (2014) – Benedict Cumberbatch – One of my favorite contemporary actors. This film was inspired by the book Alan Turing: The Enigma. I haven't read the book, so can't comment on how much the film departs from it. Seen in the theater.
2. The Grand Budapest Hotel (2014) – Wes Anderson [director] – I place this one above both The Life Aquatic with Steve Zissou and The Darjeeling Unlimited, but still not at the level of his finest work.
3. Ida (2014) – Dark subject matter filmed in black and white, atmospheric, i.e. the sort of film I tend to automatically like. Seen in the theater.
4. I Used to Be Darker (2013) – Matt Porterfield [Baltimore filmmaker] – I'm not sure how much I'd like Porterfield's films if they weren't filmed in Baltimore. That said, I liked this one more than his first two, and the Baltimore setting seemed less important this time. It was also fun to recognize someone in the film whom I wasn't expecting to see.
5. The Iceman (2013) – Michael Shannon – Another favorite actor. This film is much more violent than most that I watch, but I made an exception because of both Shannon and Winona Ryder.
6. Dirty Pretty Things (2002) – Audrey Tautou – I watched this because I like Tautou, but Chiwetel Ejiofor is equally good here, if not better. The trailer is awful, especially the voice-over, so I linked to the film's website instead. I don't recommend watching the trailer if you're thinking of seeing the film, as it distorts the storyline. Also, the film's title is incongruous with its content.  I'm still puzzled by the title.
7. The Apostle (1997) – Robert Duvall – My film watching was especially sporadic during the 90s so I'm still catching up on the classics from that decade.
8. Persona (1966) – Ingmar Bergman – Still working my way through Bergman.
9. Winter Light (1963) – Ingmar Bergman – Ditto above. This is my second favorite of the Trilogy, the first being Through a Glass Darkly.
10. Last Year at Marienbad (1961) – Alain Robbe-Grillet [screenwriter] – Robbe-Grillet is known for his groundbreaking fictional work as part of the Nouveau Roman Movement. Some of his novels are favorites of mine and knowing he also wrote screenplays, I was curious about those. This is considered his masterpiece, and I found it to be deserving of that reputation.
Documentaries:
1. From One Second to the Next (2013) – Werner Herzog [director] – This link points to the full film. It's only about 30 minutes long and is worth watching in its entirety, especially if you have ever used your mobile phone while driving. Herzog is a brilliant filmmaker whose other documentaries and feature films are also highly recommended.
2. Harry Dean Stanton: Partly Fiction (2012) – Harry Dean Stanton – Another favorite actor. This documentary is less about Stanton as a person, and more about his skills as an actor. It's a somber portrait of a man who has made a career out of acting natural in his many roles, yet without giving much of himself away. In this age of celebrity, few actors anymore are known to the public almost exclusively through their work. Stanton has managed to be one of those rare exceptions, though likely not without exerting significant effort in maintaining his privacy.
3. Last Days Here (2011) – An often painful-to-watch, yet redemptive portrait of Bobby Liebling, the singer of cult doom metal band Pentagram, who spent decades struggling with drug addiction, to the detriment of his music career.
Posted by sean on January 9, 2015
https://lostgander.wordpress.com/2015/01/09/favorite-films-watched-in-2014/
What is this dialect—tearing the oilskin remnants of time—the sun a hot dripping ball of wax sealing shut another sudden day—a new place a new suit a new matchbox—walk this gauntlet overshadowed by a pair of rotors and a smile—another scene stuck in a feedback loop—(hey who let all these gnomes out in the desert)—welcome to distortion a normality found in the far reaches of a certain type of mind—if it makes sense do not r e p e a t do not report it—a pattern of melancholy strung up like twinkling lights throughout the ages—now we enter the cloud chamber now we genuflect to the amplifier—to celebrate a sudden soaring up of souls on waxen wings of failed entrepreneurs—now there is this feeling this feeling of looking up at lights in windows from sidewalks sewn lifetimes away—a hurt that feels too good not to press on a little—our survival depends on this twisted nest feathered with compulsions—and we pass through the gates—(having entered as sound, blind)—we board the vessel and wait—what ho, off the starboard bow is it Scylla is it Charybdis or is it nothing at all nothing at all—(we exit as light, deaf)—next time take the train it's said to be more scenic—wait everything changed again—wait wait there is no next time.
Posted by sean on December 9, 2013
https://lostgander.wordpress.com/2013/12/09/monday-fuzz/
Acoustic melancholy drenches a rural Southern town. Fishing in a flat green world, water spread out everywhere. Open skies. A slow train passes through downtown. What it's like to be trapped in a town for life. Yellow light and dogs and decaying industry.
A dead father. A funeral ("I said some things"). Redeemed but not by those left behind.
A walked-out wife. A pair of brothers. Acoustic melancholy. Clouded sky over water. Shirtless males netting fish. The feeling you get inside your chest, like a strangling but in an almost good way. Does beauty go unignored.
"What you doing…"
They set up the window unit on the picnic table to test it out. Run the extension cord out from the house. It works, and they sit there, feeling the cool air on their faces.
"It's not the gambling. She just wants me to stop screwing around."
One brother living in a van down by the river.
A young son. A blood feud. Two families, one father. Brother to brother.
"Are we all right?" "Yeah."
"A lifetime is a long time, just for two people."
"Your brother's dead."
Sorrow will always bring us together. She climbs in bed with him. Is it so often how we try to erase our pain, with new pain…
The pavement is hot. And yet I sit on it and I wait for you. I throw away my cards for you.
"I didn't know they were there."
"You raised us to hate those boys. And now it's come to this."
Silence.
A tent is something more than a tent after the unchangeable happens.
"Why is this happening?"
Cotton fields, cotton fields. They're gonna crucify you, in those old cotton fields back home.
"Son's all I have now. I just want to protect my brother."
"I'm gonna put an end to it."
[ominous strings fade to the upward lilt of the guitar]
acoustic melancholy
and the light falls across the porch. and the light falls over what's left.
there are songs to tell us every way we feel…
Posted by sean on May 4, 2013
https://lostgander.wordpress.com/2013/05/04/shotgun-stories-film-review/
Sometimes I look people up on the Internet, people whom I have lost touch with, yet periodically wonder about. After years of doing this, I have found that the people I tend to befriend are often not people with much Web presence. So, in general, this practice is frequently frustrating and, in most cases, fruitless. Sometimes I stop trying.
Today I again looked up my friend Conrad, a compatriot from long ago, and one whom I've never had much luck in tracking down before. And so I was shocked this time to find an obituary for him from almost two years ago. He was only 33.
I met Conrad in the dishroom of a large university's student food court. We both worked there, and during my three years of periodic employment at that hellhole, he was my closest friend. We used to spend our days plotting to overthrow the management. We planned to mount towering Gothic thrones for ourselves in opposite corners of the dishroom, from which we would reign over our kingdom. We grew giddy from drinking too much Josta cola.
Conrad had a vivid imagination and a wicked sense of humor. He was generous and kind. From what I observed he was also quiet and rather withdrawn with most people. He loved comics, movies, and video games. I remember him being obsessed with Spawn. We shared a deep-seated love of the film Repo Man. He even made me a cassette of the soundtrack, which I still have. He liked Iggy Pop and Saturday Night Fever. Sometimes he would even dance like John Travolta in the privacy of the dishroom. He often wore black…maybe even always.  He was creative and liked to draw, but he was self-critical to a fault. He had talent, but didn't seem to believe it and would viciously criticize his own work. It didn't matter if you told him otherwise.
We goofed off a lot at work. It was a crap job and there was a lot of down time. We were young and belligerent. We'd go to the basement of the building and Conrad would do pull-ups on the pipes. He was in good shape and his arms looked strong. I remember going to his apartment once and he showed me some of his drawings. I pestered him to see them, and he finally relented. It felt to me like he was exposing some part of himself that he rarely did, and that meant a lot to me. He came to my place once, too, and played Scrabble with me and my girlfriend. I took a photo of him there, sitting on the couch, dressed all in black and scowling like Bela Lugosi at the camera.
I wish I could remember more about Conrad, the things he said, because he was so funny. But it was so long ago, what feels like a few former lives prior to this one. I have in my head a few bits and pieces of conversations we had and I still keep those close. In my online searches, I came across only a few pages referencing him: a guestbook from the funeral home where members of his family had left messages; a page on deviantART where his cousin (a noted comic artist), whom he had lived with back when I knew him, had posted news of Conrad's death and written a bit about his interests and artistic skills; and a handful of illustration credits from role-playing adventure games. I was happy to see that he'd published some work. I hope that had boosted his self-confidence.
Conrad was one of those regretted lost companions, for we connected on a certain rare level. I used to send him my zine after he moved back home, but I never received anything in return. I even based a character on him in a crappy novella I wrote some years back. He left an impression on me, and I'm sorry that I didn't get to know him better than I did. He wasn't easy to get to know, though; he was rather private and sort of a loner (like me, I guess), and I was also young and confused, aloof and distant from my own emotions.
I don't know how Conrad died and I suppose it's not that important. I don't know what it is that makes us wonder about cause of death. I guess part of it is that he was so young. I don't know if he was sick, or how much he suffered. Maybe some of this is morbid curiosity, from which I am not immune. But mostly it's wanting to know how he was in his final days and wishing he was not in pain. All I know from reading the obituary is that he died at home, and I hope that means he was comfortable and with his family. But I don't know that. I didn't know any of his family, either, so I guess this mystery will remain.
He was a good person, a true friend, and I won't forget him.
Posted by sean on October 22, 2012
https://lostgander.wordpress.com/2012/10/22/a-tribute-to-conrad/
When you watch a film it's full of so many intense moments and none of them are real because life is not really made of those moments. It's full of different ones, many blanking moments between a handful of sparking others that brighten and never wane in your mind, only in your heart. And it's not the moon. It is ever the sinking sun. On the rocks, the desert floor, the pink and orange and blue, like that trip so many years ago. A film is a distillation of all these things, it is a prickly intensity of which we are not so used to in our daily lives, at least not in later years. In youth life can be like a film, though we lack the perspective required to appreciate it. And I imagine the people who make the sorts of films I have been watching make them because they want to see their lives like a film when they are young, but with the perspective that allows them to see it for what it was.
Tonight I was excited to go walk in the warm night air, even though it is October and it should not be so warm. The crickets yet fiddle and when I touch the inside this night it does not feel so tender. And yet when I talk to someone about his plans to leave this place, even though he's been around awhile, he's still a decade behind my next curve in the road. So maybe you can grasp the urgency I feel snaking around me. And if you can grasp it perhaps you could do me the favor of wrenching it off me so I can breathe lighter and freer.
Everything is profound in the late hour. It bears down upon you with a ferocity daylight would never allow. You start thinking about the beginnings of endings and the ending of beginnings and the brutal flatness of middles. You think about contours on a map and start seeing your life through a cartographer's squinted eye, with those squiggly lines circling around you and they're all the places you've been, the walks you've chosen to take, the daily ribbons of flayed flesh stripped from your shrunken sides.
This is not to say…anything, really. When I start typing nothing is ever as it seems. Words touch other words like hot wires and who am I to pull them apart. This hovers before me like a psychiatric tinderbox into which to dump the fantastic and the absurd and what torn shreds are left of the real. The box is metal to minimize the explosive risk? Not that any match will strike and catch this fire.
There is never a conclusion to reach and that appears to be the point. Which is fine, I guess. But can a person reverse evolve? I think I'm becoming a mollusk. Or a bioluminescent dinoflagellate. Foxfire! That's it. I want to be foxfire. I want to be the green glow you see hovering in your woodpile as you gaze out upon it one evening through the icy windowpane.
Posted by sean on October 3, 2012
https://lostgander.wordpress.com/2012/10/03/yes-wednesday-night-is-movie-night/
Recent Posts

Navigation Station

The links along the top of the page are rudimentary attempts at trail markers. Otherwise, see below for more search and browse options.

In Search of Lost Time

Personal Taxonomy

Magic Box

Common Ground

Resources

BOOKS BOOKS BOOKS